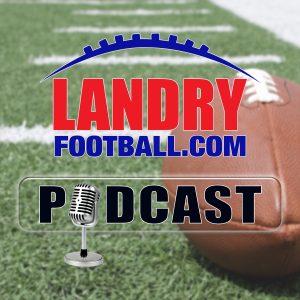 On today's show, Chris Landry breaks down the Browns firing of Executive Vice President Sashi Brown and where they need to go from here. The Browns join the Giants in a search for a GM and Chris tells you the best fits for both. Chris also takes you inside the Arkansas and Tennessee coaching searches to tell you how and why they made the choices they did as well as tell you what's next for Oregon.
Don't forget to submit your questions to Chris as he will answer on the podcast. He answers one today on why the College Football Playoff system is different than the NFL. Also, Chris looks ahead to Army/Navy and a huge weekend in the NFL including Thursday's match-up with the Saints and Falcons are also on tap today.
Be sure to get yourself or a loved one a great holiday gift by joining LandryFootball.com today. Check out our Discounts on the front page of the website.
You can also follow Chris Landry on Twitter!
Make sure to subscribe to the Landry Football podcast on Apple Podcasts, Stitcher, TuneIn Radio, and Google Play.
Podcast: Play in new window | Download | Embed