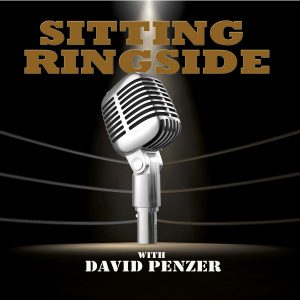 Bill DeMott may be best known as WCW's "Hugh Morrus" or as the former head trainer of the WWE Performance Center. Starting his career in 1989 as the result of a bet, DeMott was trained by the legendary Johnny Rodz and won his first title just three years later in the American Wrestling Federation. In 1995, he made a splash on the national scene when he debuted in World Championship Wrestling as "The Laughing Man" Hugh Morris, where he remained until the company was purchased by WWE in 2001. Following the change of ownership, DeMott accepted a buyout of his WCW contract and began as an in ring performer for the WWE a few short months later. He retired from in ring action in the WWE in 2003 and began his journey as a trainer in Deep South Wrestling but would return to the ring on the indies in 2007. He officially walked away from the ring as a wrestler in 2011 when he rejoined the WWE as a trainer for their reality TV series, Tough Enough, and then replaced Dr. Tom Prichard as the head trainer for FCW (now NXT) shortly after. He remained there until March 2015.
This week on Sitting Ringside, David and Bill talk about how he got started in the business and his training with Johnny Rodz, who he came up in the business with, making his name overseas before coming back to the States, the development of his incredible moonsault known as "No Laughing Matter," the birth of the "Hugh Morrus" character, "The Chubba Bubbas" in WCW, Rocco Rock and Johnny Grunge of Public Enemy, being friends with The Radicalz (Eddie Guerrero, Chris Benoit, Dean Malenko, & Perry Saturn) and his feelings when they jumped from WCW to WWE, the Invasion angle, Tough Enough, becoming a trainer, the tragic passing of his daughter Keri and the mission he's on since, and so much more.
Thanks for listening and don't forget to subscribe and review the show on Apple Podcasts and Stitcher!
Make sure to follow David Penzer, Mike Freland, and "Sitting Ringside" on Twitter!
You can find the show on Apple Podcasts, Stitcher, TuneIn Radio, and Google Play!
Podcast: Play in new window | Download | Embed