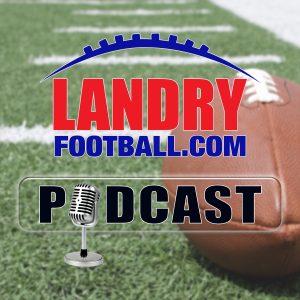 On today's show, Chris gives you a coaching search update and takes you through how a coaching search should be handled from soup to notes.
Learn how the process should be handled and why some schools do it right and some schools do it wrong. Learn how a coaching search is handled from someone who has helped many in their process.
Chris also breaks down all the matchups on conference championship weekend and well as take a look at what to look for in the NFL this weekend.
All this and more in today's podcast—and if you wish to grow your business, we can help you. Contact up through LandryFootball.com via email and we will show you how.
Be sure to get yourself or a loved one a great holiday gift by joining LandryFootball.com today. Check out our Discounts on the front page of the website.
You can also follow Chris Landry on Twitter!
Make sure to subscribe to the Landry Football podcast on Apple Podcasts, Stitcher, TuneIn Radio, and Google Play.
Podcast: Play in new window | Download | Embed