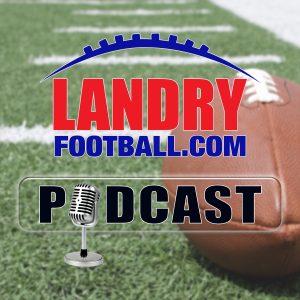 The Coaching Carousel is spinning at full speed and Chris Landry has all the latest INSIDE & FIRST HAND information. On this episode, find out how the Greg Schiano / Tennessee search went down over the weekend as well as the Florida search that landed Dan Mullen. Chris breaks down what is going on with Jimbo Fisher. Is it Florida State or Texas A&M? Also, he also gives an update on Nebraska, Arkansas, Arizona State and Mississippi State.
Chris also talk ball breaking down the college weekend, a look ahead to the standings tonight, as well as a brief look at the latest on the NFL scene.
Be sure to get yourself or a loved one a great holiday gift by joining LandryFootball.com today. Check out our Discounts on the front page of the website.
For more of Chris' incredible football coverage, visit LandryFootball.com and become a subscriber!
You can also follow Chris Landry on Twitter!
Make sure to subscribe to the Landry Football podcast on Apple Podcasts, Stitcher, TuneIn Radio, and Google Play.
Podcast: Play in new window | Download | Embed