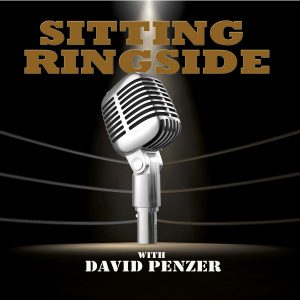 This week on Sitting Ringside, David Penzer and Mike Freland break down everything from WWE's Survivor Series weekend. The guys share their opinions on every match including the re-emergence of War Games on the NXT Takeover card to the epic battle between Brock Lesnar and AJ Styles at Survivor Series itself. They also discuss where the WWE should go leading into both the Royal Rumble and Wrestlemania season.
Also, the guys answer your questions from both social media and your emails. Don't forget, you can be like Jeff, Bryan, and TrademarkMMA and have your voice be heard. If you have a question or comment for the guys, record a voice memo on your mobile device and email it to David Penzer and you could be featured on the show!
Thanks for listening and don't forget to subscribe and review the show on Apple Podcasts and Stitcher!
Make sure to follow David Penzer, Mike Freland, and "Sitting Ringside" on Twitter!
You can find the show on Apple Podcasts, Stitcher, TuneIn Radio, and Google Play!
Podcast: Play in new window | Download | Embed