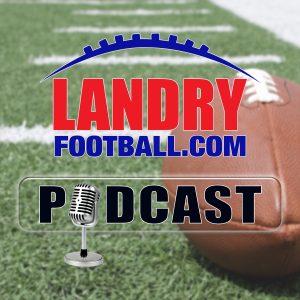 On today's podcast, Chris gives you an update on what Chip Kelly is trying to decide on in his future as well as an update on all the coaching openings and the expected openings to come at week's end.
Chris also explains what stats matter when evaluating a quarterback and how the position needs to be evaluated—and it's not what you hear what the talking heads tell you.
He also takes you inside the film room and let you know how the College and NFL game looked this past weekend.
Be sure to get yourself or a loved one a great holiday gift by joining LandryFootball.com today. Check out our Discounts on the front page of the website.
For more of Chris' incredible football coverage, visit LandryFootball.com and become a subscriber!
You can also follow Chris Landry on Twitter!
Make sure to subscribe to the Landry Football podcast on Apple Podcasts, Stitcher, TuneIn Radio, and Google Play.
Podcast: Play in new window | Download | Embed