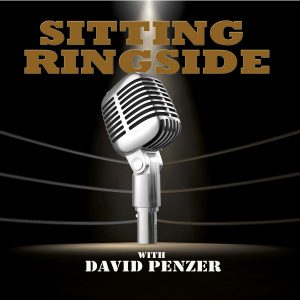 Shark Boy is a guy, who may not be a household name as a wrestler, but has a huge cult following and is someone who has seen it all in the wrestling business. Whether it's from his humble beginnings with Les Thatcher to his short stint in WCW to his long run in TNA, he's worked with some of the best around.
This week, David and Shark Boy talk about starting out as a referee and transitioning to a worker, working in Heartland Pro Wrestling, the influence that Kanyon was on his career, the Brian Pillman Memorial Card, working with Jon Moxley (aka Dean Ambrose), Hulk Hogan, Jimmy Hart, Jeremy Borash, Jim Mitchell, Abyss, Simon Diamond, the differences between Monday Nitro, Thunder, and WCW Saturday Night, transitioning from WCW to TNA, "Stone Cold" Shark Boy and playing "What Would Stone Cold Say," and so much more.
It's a fun conversation with a very underrated guy on this week's Sitting Ringside With David Penzer.
Thanks for listening and don't forget to subscribe and review the show on Apple Podcasts and Stitcher!
Make sure to follow David Penzer, Mike Freland, and "Sitting Ringside" on Twitter!
You can find the show on Apple Podcasts, Stitcher, TuneIn Radio, and Google Play!
Podcast: Play in new window | Download | Embed