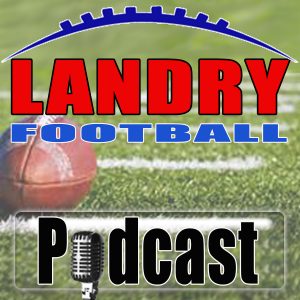 Chris Landry takes you through the rough ride of Jim McElwain at Florida, how he got off on the wrong foot and how he paved the way for the Florida administration to move him out. How much Money did McElwain lose with his missteps?
Find out where he went wrong and what Florida needs to do to get this coaching search done right. What candidates would be good fits and which ones would not. He also talks about how the interview process should work to benefit both the candidate and the school and how that better secures the best fit for the job.
With the trading deadline in the NFL today, Landry gets you updated on all the latest as well as take you behind the scenes of the Jimmy Garoppolo trade by the Patriots to the 49ers from inside the Patriots organization.
So join us for this and much more in today's Landry Football Podcast!
Please join LandryFootball.com in helping flood relief victims in Texas and Florida. We will take 50% of your subscription cost and donate it to flood relief victims by personally buying needed items and delivering it for distribution in both Texas and Florida. Buy a one year membership for $99.00 and $50 goes to Hurricane Harvey/Irma relief victims. Buy a 50% discount subscription for $49.99 and $25.00 goes to the Hurricane Harvey/Irma relief victims.
For more of Chris' incredible football coverage, visit LandryFootball.com and become a subscriber!
You can also follow Chris Landry on Twitter!
Make sure to subscribe to the Landry Football podcast on Apple Podcasts, Stitcher, TuneIn Radio, and Google Play.
Podcast: Play in new window | Download | Embed