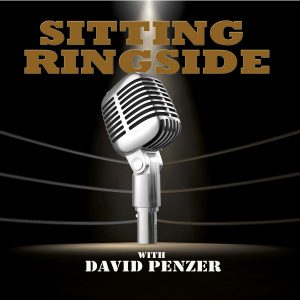 Jim Cornette has been a staple in the pro wrestling business since the early 1980's. He's seen and done at all in the wrestling business from being a photographer to a promoter to the manager of the famed Midnight Express everywhere from Mid-Atlantic to World Class to the NWA to the WWE. He also host of MLW Radio's "Jim Cornette Experience" and "Jim Cornette's Drive-Thru," two of the most successful wrestling podcasts in the world.
When we say he's done it all, the man has literally done…..it…..all and has stories from all of it all along the way.
In this episode of Sitting Ringside, David and Jim discuss the early part of Jim's career, how photography got him into the wrestling business, working in Chattanooga, Knoxville, New Orleans, Georgia, Memphis, Mid-South, Mid-Atlantic, the Jim Crockett territories, and everywhere in between. They talk the likes of Adrian Street, The Rock 'n Roll Express, the birth of the Midnight Express, Dusty Rhodes, Bill Watts, Magnum TA, Terry Taylor, and more.
He also tells the story of why Dennis Condrey was replaced by Stan Lane in The Midnight Express and why Stan Lane may not have been the original choice for the job.
Also, David and Mike Freland take a look at WWE's Survivor Series coming up in a few weeks. David shares his thoughts on why he feels Jinder Mahal should go over Brock Lesnar clean.
Thanks for listening and don't forget to subscribe and review the show on Apple Podcasts and Stitcher!
Make sure to follow David Penzer, Mike Freland, and "Sitting Ringside" on Twitter!
You can find the show on Apple Podcasts, Stitcher, TuneIn Radio, and Google Play!
Podcast: Play in new window | Download | Embed