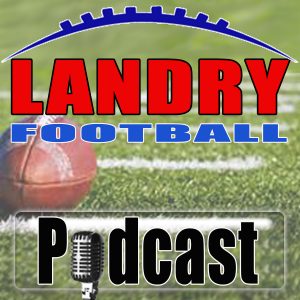 The rumors of Jon Gruden returning to the sidelines always seem to pop up this time of year. This week, Coaching Search consultant Chris Landry explains how coaches are evaluated and how it mirrors his evaluation of players. Everyone knows the results but find out how he help to recommend some of the best coaches in the game before they were household names. He also tells you how someone like Jon Gruden would NOT be successful as a college head coach even if he wanted a college job.
Go inside a coaching search and how he evaluates them for team and programs and learn why Jon Gruden would not be a successful head coach from someone who recommended some of the best coaches in the game.
Chris also breaks down the past weekend in college football and the NFL.
All this and more in today's edition of the Landry Football Podcast
Please join LandryFootball.com in helping flood relief victims in Texas and Florida. We will take 50% of your subscription cost and donate it to flood relief victims by personally buying needed items and delivering it for distribution in both Texas and Florida. Buy a one year membership for $99.00 and $50 goes to Hurricane Harvey/Irma relief victims. Buy a 50% discount subscription for $49.99 and $25.00 goes to the Hurricane Harvey/Irma relief victims.
For more of Chris' incredible football coverage, visit LandryFootball.com and become a subscriber!
You can also follow Chris Landry on Twitter!
Make sure to subscribe to the Landry Football podcast on Apple Podcasts, Stitcher, TuneIn Radio, and Google Play.
Podcast: Play in new window | Download | Embed