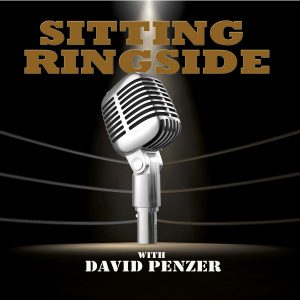 Daffney made her WCW debuts in 1999 and immediately caught the eye of everyone in the wrestling world. Her character, loosely based on the movie "Natural Born Killers" and the Batman character "Harley Quinn," was always evolving and was unmistakable by her charming yet deranged personality.
On this week's show, David Penzer and "The Scream Queen" talk about her crazy start in the wrestling business, her training to become a pro wrestler, her time working with David Flair, Stacy Keibler, and Stevie Richards, her transition to the Sarah Palin character in TNA, the concussions that cut her in ring career short, and much more.
She also discusses her real life battle with a personality disorder and how she manages her mental illness on a daily basis.
Finally, David catches back up with Ricky Santana, guest of the show podcast immediately immediately following Hurricane Maria. He gives us an update on the island of Puerto Rico and the future of Puerto Rican wrestling.
Thanks for listening and don't forget to subscribe and review the show on Apple Podcasts and Stitcher!
Make sure to follow David Penzer, Mike Freland, and "Sitting Ringside" on Twitter!
You can find the show on Apple Podcasts, Stitcher, TuneIn Radio, and Google Play!
Podcast: Play in new window | Download | Embed