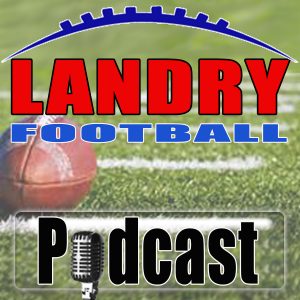 Veteran NFL coach, scout and executive Chris Landry takes a deep hard look at the Cleveland Browns and their dysfunction since Jimmy Haslam has owned the team and explains why he consistently makes mistakes in mismanaging the organization. From his experience as a coaching and scouting consultant, he offers up some free advice to Haslam on how he can correct the problem once and for all.
Also, Chris hits on some key College and NFL match-ups this weekend.
All this and more in today's edition of the Landry Football Podcast
Please join LandryFootball.com in helping flood relief victims in Texas and Florida. We will take 50% of your subscription cost and donate it to flood relief victims by personally buying needed items and delivering it for distribution in both Texas and Florida. Buy a one year membership for $99.00 and $50 goes to Hurricane Harvey/Irma relief victims. Buy a 50% discount subscription for $49.99 and $25.00 goes to the Hurricane Harvey/Irma relief victims.
For more of Chris' incredible football coverage, visit LandryFootball.com and become a subscriber!
You can also follow Chris Landry on Twitter!
Make sure to subscribe to the Landry Football podcast on Apple Podcasts, Stitcher, TuneIn Radio, and Google Play.
Podcast: Play in new window | Download | Embed