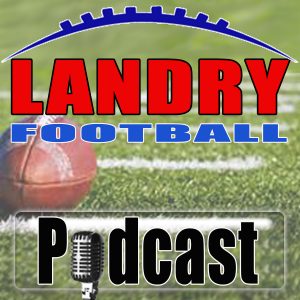 On this episode of Landry Football, Chris talks about the problems on the plains as Auburn assistants feel LSU collapse could cost them their jobs at season's end. Plus, he offers insights into Nebraska's new Athletic Director and where he is looking for their likely next head coach.
Also on this episode, a look into program problems at Tennessee, why Jim McElwain has been unable to develop good offenses at Florida, are USC's & Clemson's sloppy play a trend and in the NFL, what's wrong with the Falcons.
All this and more in today's edition of the Landry Football Podcast
Please join LandryFootball.com in helping flood relief victims in Texas and Florida. We will take 50% of your subscription cost and donate it to flood relief victims by personally buying needed items and delivering it for distribution in both Texas and Florida. Buy a one year membership for $99.00 and $50 goes to Hurricane Harvey/Irma relief victims. Buy a 50% discount subscription for $49.99 and $25.00 goes to the Hurricane Harvey/Irma relief victims.
For more of Chris' incredible football coverage, visit LandryFootball.com and become a subscriber!
You can also follow Chris Landry on Twitter!
Make sure to subscribe to the Landry Football podcast on Apple Podcasts, Stitcher, TuneIn Radio, and Google Play.
Podcast: Play in new window | Download | Embed