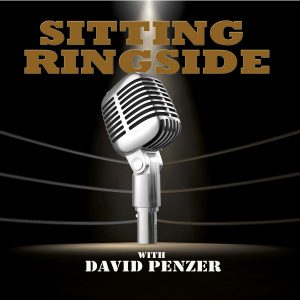 Tony Schiavone, the voice of WCW and host of "What Happened When" with Conrad Thompson on MLW Radio, is back in the wrestling business for essentially the first time since WCW went out of business in 2001. He's done a few spot appearances here and there but following WCW's demise, the bitter taste left in Tony's mouth caused him to refocus and get back into radio. As the longtime voice of the Gwinnett Braves and radio host on 92.9 The Game in Atlanta, Tony made the decision to get back behind the microphone for MLW's "One Shot" event October 5th.
In this episode of "Sitting Ringside," David Penzer and Tony Schiavone talk about how Tony never really set out to be in the wrestling business, the legend of Klondike Bill, all of Tony's roles within WCW, his first assignment being an interview with Ric Flair, being involved in the naming of The 4 Horsemen, Hulk Hogan's heel turn Bash At The Beach '96, Vince Russo, the reasons behind Tony's departure from the wrestling business, why he's returned, and so much more.
It's a great conversation all the ins and outs of WCW with the guys who lived in.
Thanks for listening and don't forget to subscribe and review the show on Apple Podcasts and Stitcher!
Make sure to follow David Penzer, Mike Freland, and "Sitting Ringside" on Twitter!
You can find the show on Apple Podcasts, Stitcher, TuneIn Radio, and Google Play!
Podcast: Play in new window | Download | Embed