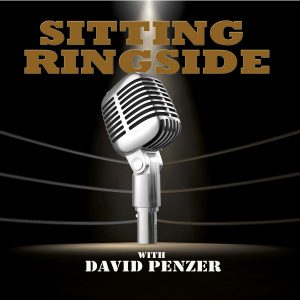 Gary Michael Cappetta, dubbed "The World's Most Dangerous Announcer" by Jim Cornette, spent over 20 years in the wrestling business in the WWF, AWA, WCW, and Ring Of Honor. This week, the author of "Bodyslams: Memoirs Of A Wrestling Pitchman," joins David Penzer to share his stories about breaking into the business, working with Vince McMahon Sr., Jim Herd, Bill Watts, and Eric Bischoff, tricks of the ring announcer trade as to how to hype up a crowd, his thoughts on the current day product, promote his upcoming speaking tour called "Beyond Bodyslams," and so much more.
Thanks for listening and don't forget to subscribe and review the show on Apple Podcasts and Stitcher!
Make sure to follow David Penzer, Mike Freland, and "Sitting Ringside" on Twitter!
You can find the show on Apple Podcasts, Stitcher, TuneIn Radio, and Google Play!
Podcast: Play in new window | Download | Embed