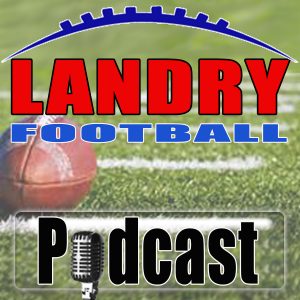 On today's Landry Football Podcast, NFL Scout Chris Landry takes you through the Rise & Fall of LSU Football from inside as he helped lure Nick Saban to LSU to Les Miles' tenure and the chaos that reigns today. Find out why Saban truly left LSU, how Les Miles and his agent worked over LSU AD Joe Aleeva more than once to secure large buyouts and the failed head coaching hiring process of LSU and the administration two years in a row.Find out the true INSIDE story from a guy in the middle of it every step of the way.
Please join LandryFootball.com in helping flood relief victims in Texas and Florida. We will take 50% of your subscription cost and donate it to flood relief victims by personally buying needed items and delivering it for distribution in both Texas and Florida. Buy a one year membership for $99.00 and $50 goes to Hurricane Harvey/Irma relief victims. Buy a 50% discount subscription for $49.99 and $25.00 goes to the Hurricane Harvey/Irma relief victims.
For more of Chris' incredible football coverage, visit LandryFootball.com and become a subscriber!
You can also follow Chris Landry on Twitter!
Make sure to subscribe to the Landry Football podcast on Apple Podcasts, Stitcher, TuneIn Radio, and Google Play.
Podcast: Play in new window | Download | Embed