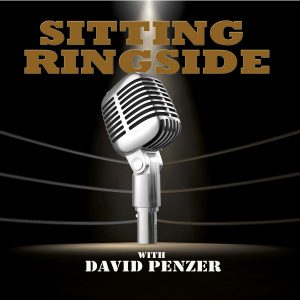 Ricky Santana may not be a household name but he certainly had a long successful career in the pro wrestling industry. He began his career in 1982 in the Pacific Northwest but he's mostly known for his connection to the Puerto Rican territory and Carlos Colon's WWC. After nearly five years in the Pacific Northwest, Santana made his debut one week after the untimely death of the legendary Bruiser Brody and went on to win the WWC Puerto Rican Championship from Super Black Ninja in August, 1988.
After a long stint in Puerto Rico, he had a short stint in WCW where he was a tag team partner of David Sierra, also known as the Cuban Assassin, before he became a road agent for the WWE in 2001 until he returned to Puerto Rico to book for WWE Hall Of Famer Carlos Colon and the WWC.
In this episode of Sitting Ringside, David and Ricky talk about the tragedy of Hurricane Maria that struck Puerto Rico and the long rebuilding process that's ahead for the citizens of the island, the rich history of professional wrestling on the island, and what the future of the business might be for wrestling's last remaining territory once things return to some kind of normalcy.
The guys also talk about Santana's career including working with the likes of the Colons in the WWC and Rowdy Roddy Piper in Portland, some incredible road stories that include drinking with Dick Murdoch and Ric Flair, the controversy around the death of Bruiser Brody, his time in WCW, becoming good friends with John Laurinaitis and how that led to his role in the WWE, and so much more.
When David started his journey into podcasting, it was important to him to spotlight some of guys who flew under the radar yet left a big impact on the business. Ricky Santana is definitely one of those guys and shares his incredible journey and his stories on this episode of Sitting Ringside.
Thanks for listening and don't forget to subscribe and review the show on Apple Podcasts and Stitcher!
Make sure to follow David Penzer, Mike Freland, and "Sitting Ringside" on Twitter!
You can find the show on Apple Podcasts, Stitcher, TuneIn Radio, and Google Play!
Podcast: Play in new window | Download | Embed