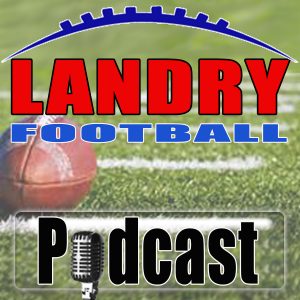 Chris Landry address the scandal affecting college basketball and how it might affect college football programs such as Louisville's. He breaks down all of the key college match-ups include the big Friday Night affair in Pullman , WA. He tells you if Virginia Tech has a chance against Clemson and goes over some interesting SEC match-ups this weekend.
On the NFL side, Chris tells you what teams look for real and which ones look unimpressive inside the film room as he gets you set for each and every game on this weekend's schedule.
Please join LandryFootball.com in helping flood relief victims in Texas and Florida. We will take 50% of your subscription cost and donate it to flood relief victims by personally buying needed items and delivering it for distribution in both Texas and Florida. Buy a one year membership for $99.00 and $50 goes to Hurricane Harvey/Irma relief victims. Buy a 50% discount subscription for $49.99 and $25.00 goes to the Hurricane Harvey/Irma relief victims.
For more of Chris' incredible football coverage, visit LandryFootball.com and become a subscriber!
You can also follow Chris Landry on Twitter!
Make sure to subscribe to the Landry Football podcast on Apple Podcasts, Stitcher, TuneIn Radio, and Google Play.
Podcast: Play in new window | Download | Embed