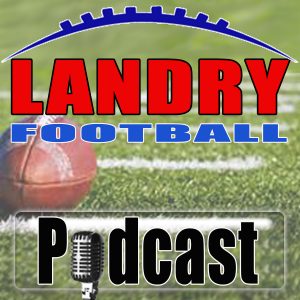 Chris Landry takes a deep dive into College Football Film telling you what was uncovered in all the key games this past weekend along with uncovering some news contributing to some of the performances on the field.
He goes into details of the coaching problems at Missouri and Tennessee as well as some of the behind the scenes discipline issues at LSU. He also tells you which teams are undervalued and overvalued to this point. On the NFL side, he breaks down the wacky weekend in the NFL and what it means for teams going forward.
Please join LandryFootball.com in helping flood relief victims in Texas and Florida. We will take 50% of your subscription cost and donate it to flood relief victims by personally buying needed items and delivering it for distribution in both Texas and Florida. Buy a one year membership for $99.00 and $50 goes to Hurricane Harvey/Irma relief victims. Buy a 50% discount subscription for $49.99 and $25.00 goes to the Hurricane Harvey/Irma relief victims.
For more of Chris' incredible football coverage, visit LandryFootball.com and become a subscriber!
You can also follow Chris Landry on Twitter!
Make sure to subscribe to the Landry Football podcast on Apple Podcasts, Stitcher, TuneIn Radio, and Google Play.
Podcast: Play in new window | Download | Embed