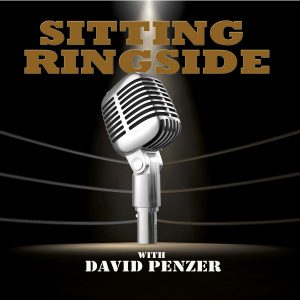 Bill Apter is one of the most famous and knowledgeable pro wrestling journalists and historian in the world. Getting his start back in 1969 on his radio show in New York City, he quickly became the go to journalists for several pro wrestlers and became a fixture at Pro Wrestling Illustrated. He was so closely associated with these publications, they quickly became known as the "Apter Mags" even though he wasn't the owner nor the editor of these publications.
This week, David Penzer is joined by Apter to discuss his career that spans over five decades in the wrestling business. Apter discusses his start in the business, how he learned to network and work his way into the business, how his love of Jerry Lewis helped him professionally, the evolution of the PWI 500 list, the passing of Bobby "The Brain" Heenan, and so many stories from his book, "Is Wrestling Fixed? (I Didn't Know It Was Broken)."
Then, David is joined by longtime ring announcer and promoter Dino Puglia. Penzer and Puglia were actually up for the WCW ring announcer position, with Penzer ultimately getting the job, but the two share some incredible stories about how all of it played out, Puglia's WWF career, and more.
Thanks for listening and don't forget to subscribe and review the show on Apple Podcasts and Stitcher!
Make sure to follow David Penzer, Mike Freland, and "Sitting Ringside" on Twitter!
You can find the show on Apple Podcasts, Stitcher, TuneIn Radio, and Google Play!
Podcast: Play in new window | Download | Embed