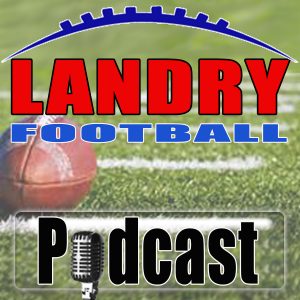 Chris Landry breaks down the key college games this weekend. He'll tell you whether Oklahoma State is for real, if Mississippi State back up their LSU win at Georgia, if Iowa provide any resistance to Penn State, and if Kentucky beat Florida for the first time in a long time. He also goes over every other intriguing college match-up along with taking you inside all the NFL match-ups.
All this and much more in today's LandryFootball Podcast!
Please join LandryFootball.com in helping flood relief victims in Texas and Florida. We will take 50% of your subscription cost and donate it to flood relief victims by personally buying needed items and delivering it for distribution in both Texas and Florida. Buy a one year membership for $99.00 and $50 goes to Hurricane Harvey/Irma relief victims. Buy a 50% discount subscription for $49.99 and $25.00 goes to the Hurricane Harvey/Irma relief victims.
For more of Chris' incredible football coverage, visit LandryFootball.com and become a subscriber!
You can also follow Chris Landry on Twitter!
Make sure to subscribe to the Landry Football podcast on Apple Podcasts, Stitcher, TuneIn Radio, and Google Play.
Podcast: Play in new window | Download | Embed