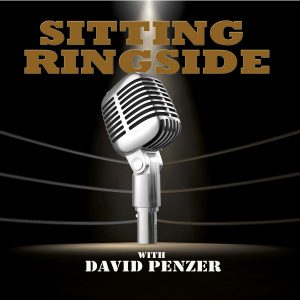 The name Gary Juster may not ring a bell with the casual wrestling fan but he is a guy that has had a hand in or been responsible for some of wrestling's biggest angles and broadcasts. Whether it was coming up in the business under Verne Gagne and Nick Bockwinkel in the AWA, his days in the Crockett territory, working for WCW under Ted Turner and Eric Bischoff, or currently as the Vice President of Operations for Ring Of Honor, Juster has seen just about everything there is to see and yet he isn't a household name.
After discussing the big John Cena/Roman Reigns promo from this past Monday Night Raw with Mike Freland, David sits down with Juster (26:05) to discuss his entire career. He tells stories about the great Dusty Rhodes and the innovation of the "War Games" concept, how he knew the Crockett days were coming to an end, working with Jim Herd, Bill Watts, Eric Bischoff, Zane Bresloff, and the Monday Night Wars during his WCW days. He also talks about his current position with Ring Of Honor and their current product.
David also tells the story of how Juster is responsible for giving him his first break in the wrestling business and then the two play word association about the likes of JJ Dillon, Bobby Heenan, Harley Race, Terry Funk, and finally, Vince McMahon.
Thanks for listening and don't forget to subscribe and review the show on Apple Podcasts and Stitcher!
Make sure to follow David Penzer, Mike Freland, and "Sitting Ringside" on Twitter!
You can find the show on Apple Podcasts, Stitcher, TuneIn Radio, and Google Play!
Podcast: Play in new window | Download | Embed