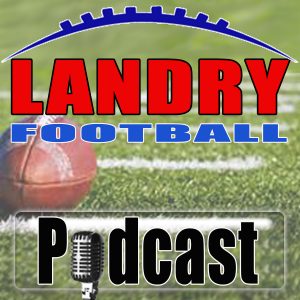 Heading into week 4 of NFL pre-season, Chris Landry gives a quick overview of how the divisions shape up again with pre-season action mostly under it's belt.
He also explains the important process of evaluating young players in week 4 of action and takes a look at Detroit Lions quarterback Matthew Stafford signing a new deal as well as an early look at this weekend's big college football matchups.
Get all this and much more in today's edition of the Landry Football Podcast and don't forget to subscribe to the podcast so you'll automatically get it first thing when it's released!
For more of Chris' incredible football coverage, visit LandryFootball.com and become a subscriber!
You can also follow Chris Landry on Twitter!
Make sure to subscribe to the Landry Football podcast on Apple Podcasts, Stitcher, TuneIn Radio, and Google Play.
Podcast: Play in new window | Download | Embed