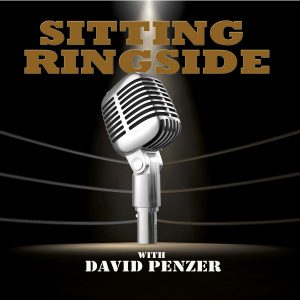 In the late 1990's, WCW's Eric Bischoff was a huge fan of the video game series, "Mortal Kombat." As a result, the characters Mortis, Wrath, and most famously Glacier were born. While Mortis and Wrath spawned the careers of Chris Canyon and Brian Clarke, Ray Lloyd never went on to bigger things in the wrestling business. The character, who was killed in WCW by wrestling's "Reality Era" and the birth of the NWO, can still be seen on the Independent circuit though and is one of the most famous creations of WCW's time, thanks in large part to the vignettes than ran featuring the catchphrase, "Blood Runs Cold."
This week, David sits down with Ray Lloyd to discuss one of the most fascinating journeys the wrestling business has ever seen. From his time growing up idolizing Jack and Gerry Brisco to graduating from Valdosta State University with a Masters degree and going into teaching, Lloyd is genuinely one of the good guys in an extremely insane industry.
Lloyd also talks about his relationship with Diamond Dallas Page, the birth of the "Glacier" character and what his initial thoughts were, coming up in the business with guys like Buff Bagwell and Disco Inferno, his karate training, working under Dusty Rhodes following the demise of WCW, his new wrestling school called the One Fall Power Factory with QT Marshall, and so much more.
Thanks for listening and don't forget to subscribe and review the show on Apple Podcasts and Stitcher!
Make sure to follow David Penzer, Mike Freland, and "Sitting Ringside" on Twitter!
You can find the show on Apple Podcasts, Stitcher, TuneIn Radio, and Google Play!
Podcast: Play in new window | Download | Embed