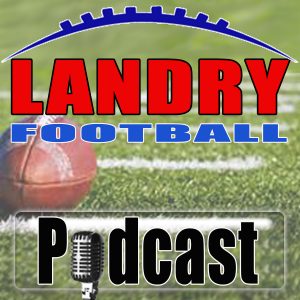 Chris Landry gets you ready for the abbreviated college slate this weekend, takes a look at how the NFL rookies are grading out in the Film Room. For you Fantasy Football fans, Landry offers some potential breakout players to look for and brings you up to date on the latest position battles around the league. This, along with the latest inside College Football and NFL news right here on this edition of the LandryFootball Podcast.
Thanks for listening and don't forget to subscribe to the podcast so you'll automatically get it first thing when it's released!
For more of Chris' incredible football coverage, visit LandryFootball.com and become a subscriber!
You can also follow Chris Landry on Twitter!
Make sure to subscribe to the Landry Football podcast on Apple Podcasts, Stitcher, TuneIn Radio, and Google Play.
Podcast: Play in new window | Download | Embed