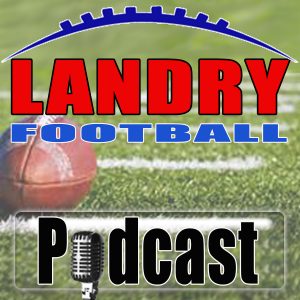 On this episode of Landry Football, Chris takes you inside the film room to tell you who shines in week 2 of NFL Preseason play, an analysis of the Denver Broncos quarterback problems, a look at what made Anquan Boldin so great as well as look at University of South Florida and Stanford as they begin their seasons this Saturday.
Thanks for listening and don't forget to subscribe to the podcast so you'll automatically get it first thing when it's released!
For more of Chris' incredible football coverage, visit LandryFootball.com and become a subscriber!
You can also follow Chris Landry on Twitter!
Make sure to subscribe to the Landry Football podcast on Apple Podcasts, Stitcher, TuneIn Radio, and Google Play.
Podcast: Play in new window | Download | Embed