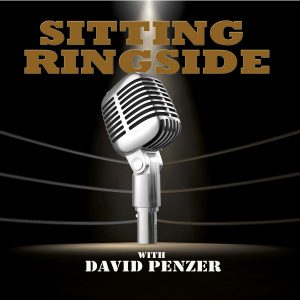 Billed as the XWF, the short lived Xcitement Wrestling Federation was launched in the early 2000's. Coming off WWE's purchase of WCW, they had signed the likes of Hulk Hogan, Buff Bagwell, Konnan, Vampiro, Christopher Daniels, Rey Misterio Jr., Curt Henning, Roddy Piper, and several others. The company had the star power to make a run at becoming something successful but it just never got it's feet off the ground.
One of the masterminds behind the XWF was "Nasty Boy" Brian Knobs. He joins David this week to tell the story of the XWF, who else was supposed to be involved in it (some of the names will surprise you), who the top face of the company was going to be, who from the front offices of WCW were signed to work behind the scenes, and what Hulk Hogan's role was going to be.
Also this week, David Penzer and Mike Freland flashback to March 27, 1996, which was the first night Scott Hall appeared on Monday Nitro. David says that in his opinion, it's easily one of the top three moments in the history of Monday Nitro. The guys talk about everything that led up to Hall's arrival, the lawsuit the WWE filed against WCW alleging WCW was using WWE's intellectual property, the brilliance of WCW's creative team for using the WWF's "Scheme Gene/Nacho Man/Huckster" skits against the WWF to make people think Hall and Nash were really sent to destroy WCW.
Thanks for listening and don't forget to subscribe and review the show on Apple Podcasts and Stitcher!
Make sure to follow David Penzer, Mike Freland, and "Sitting Ringside" on Twitter!
You can find the show on Apple Podcasts, Stitcher, TuneIn Radio, and Google Play!
Podcast: Play in new window | Download | Embed