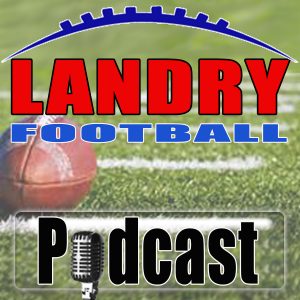 In Thursday's episode, Chris Landry takes you inside the film room to grade how the rookie class graded out in Week One of the preseason. He'll also explain the Saints firing of two team doctors, break down the NFC divisions, how to decide whether to start a rookie or veteran quarterback, as well as all the latest from around College and NFL camps.
Thanks for listening and don't forget to subscribe to the podcast so you'll automatically get it first thing when it's released!
For more of Chris' incredible football coverage, visit LandryFootball.com and become a subscriber!
You can also follow Chris Landry on Twitter!
Make sure to subscribe to the Landry Football podcast on Apple Podcasts, Stitcher, TuneIn Radio, and Google Play.
Podcast: Play in new window | Download | Embed