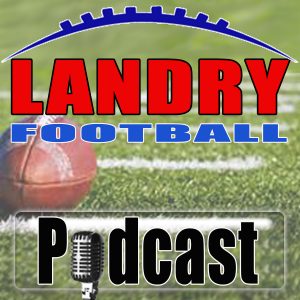 The wait is over! Football season is finally here which means it's time for the first episode of the Landry Football Podcast with Chris Landry!
On this episode, Chris takes a look at the first week of NFL pre-season games, who left their mark and who didn't, as well as a look inside the AFC. Chris shares his thoughts on who the powerhouses will be and who needs to step up their game.
Also, Chris talks about the Ezekiel Elliott and Colin Kaepernick situations and what the real story is as opposed to the rhetoric that surrounds these guys.
Finally, Chris takes a look inside Nick Saban's offseason at the University of Alabama, how he plans to refocus the offense going into the season, and how the other National Championship contenders look to fare in 2017.
For more of Chris' incredible football coverage, visit LandryFootball.com and become a subscriber!
You can also follow Chris Landry on Twitter!
Make sure to subscribe to the Landry Football podcast on Apple Podcasts, Stitcher, TuneIn Radio, and Google Play.
Podcast: Play in new window | Download | Embed