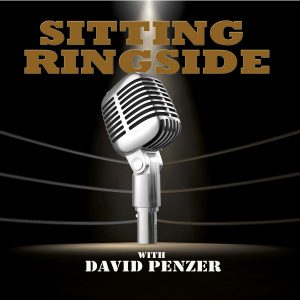 Although former WCW manager Sonny Onoo's career only lasted about four years, he's probably best known for his time managing Ultimo Dragon, Kaz Hayashi, and Ernest "The Cat" Miller to several different championships during their day. He was in WCW and witnessed some of the company's best days, including the infamous Monday Night Wars, and some of their worst as well.
Following his release from WCW, Onoo sued AOL Time Warner for racial discrimination following comments made by then head writer Vince Russo and the tumultuous relationship they had. Russo made several inflammatory remarks publicly on "WCW Live," the company's old web broadcast, about the Mexican and Japanese wrestlers on the roster. That lawsuit was later settled out of court.
What you may not have known about Onoo though is that his friendship with Eric Bischoff goes back to the 1970's when Onoo was named the "Best Bantamweight Kickboxer In The World" by the Professional Karate Association and Bischoff played a pivotal role in bringing Onoo to the pro wrestling world.
In this episode of "Sitting Ringside," David Penzer chats with his old friend about that lawsuit, his time in WCW where he worked a bit behind the scenes as a liaison between WCW and New Japan Pro Wrestling, the development of the NWO, his relationship with Ultimo Dragon, how Scott Hall's first appearance on WCW television changed the pro wrestling game forever, his kickboxing career before wrestling, his longtime friendship with Eric Bischoff, and so much more.
Thanks for listening and don't forget to subscribe and review the show on Apple Podcasts and Stitcher!
Make sure to follow David Penzer, Mike Freland, and "Sitting Ringside" on Twitter!
You can find the show on Apple Podcasts, Stitcher, TuneIn Radio, and Google Play!
Podcast: Play in new window | Download | Embed