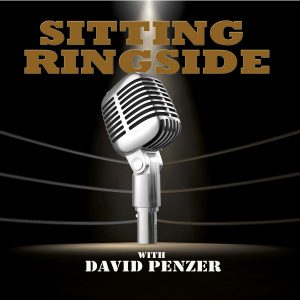 "The Blueprint" Matt Morgan is easily one of the most interesting stories in all of pro wrestling. As David puts it, his career was almost backwards. Morgan started out in the WWE back in 2002 on "Tough Enough" and debuted on Smackdown in 2003 but is most well known for his run in TNA from 2007 to 2014. During his TNA run, he was a two time TNA Tag Time Champion, once with Hernandez and once with Crimson.
He and David sit down for an hour to talk about his college basketball career, how he got started in the business, his "Tough Enough" experience, working with Jim Cornette in OVW, who created the stuttering gimmick he had during his WWE run, how he ended up in TNA, his feud with the "Main Event Mafia," Vince Russo, and so much more.
Morgan also shares an incredibly personal story about what former TNA Wrestling president Dixie Carter did for his family that will never be forgotten. It's a story that you have to hear to believe.
Thanks for listening and don't forget to subscribe and review the show on Apple Podcasts and Stitcher!
Make sure to follow David Penzer, Mike Freland, and "Sitting Ringside" on Twitter!
You can find the show on Apple Podcasts, Stitcher, TuneIn Radio, and Google Play!
Podcast: Play in new window | Download | Embed