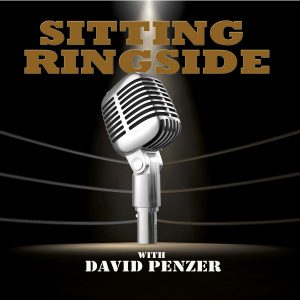 Kevin Sullivan is easily one of the top ten most influential people in the history of pro wrestling and is one of the guys that David has spent the most time with over the years. Between last week and this week, Kevin discusses his entire career from his in ring action for Jim Crockett Promotions to booking World Championship Wrestling during the "Monday Night Wars."
This week, Kevin discusses his transition from the Jim Crockett Promotion to WCW, how Eric Bischoff landed the "Executive Producer" title with WCW, the evolution of Monday Nitro, the political reason the Dungeon Of Doom was created and how it played a role in Hulk Hogan joining the NWO, the Vince Russo Era of WCW, David Arquette, Goldberg, Chris Benoit personally and in the ring, WWE buying WCW, and so much more.
If you've never had the pleasure of listening to Kevin Sullivan, he's also one of the greatest storytellers of all time.
If you enjoyed this week's episode, make sure to go back and listen to part one of this interview where Kevin discusses the early part of his career.
Also, make sure to check out Kevin's podcast, MSL & Sullivan, on MLW Radio!
Thanks for listening and don't forget to subscribe and review the show on Apple Podcasts and Stitcher!
Make sure to follow David Penzer, Mike Freland, and "Sitting Ringside" on Twitter!
You can find the show on Apple Podcasts, Stitcher, TuneIn Radio, and Google Play!
Podcast: Play in new window | Download | Embed