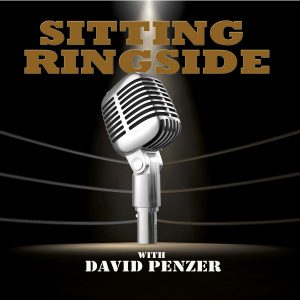 Kevin Sullivan is easily one of the top ten most influential people in the history of pro wrestling and is one of the guys that David has spent the most time with over the years. Over the next two weeks, Kevin discusses his entire career from his in ring action for Jim Crockett Promotions to booking World Championship Wrestling during the "Monday Night Wars."
This week, Kevin discusses the early part of his life going back to his roots in Boston, MA where he was a high school wrestler to what got him into the pro wrestling game. He talks about his time wrestling for Florida Championship Wrestling with the Grahams in the early 1970's, working with legendary promoter Roy Shire in San Francisco, learning the ins and outs of booking from Vince McMahon Sr., the historic angle between he and ally Austin Idol against The Fabulous Freebirds in the NWA, his first run as a heel in Memphis against the likes of Jerry Lawler and Wayne Ferris (aka The Honky Tonk Man), why he always hated the term "the devil" when people described his character in Florida, and so much more.
The great thing about Kevin is when he talks about things he's done and angles he's been a part of, he explains the psychology and the thought behind every single step of the process that went into every single step to the payoff.
If you've never had the pleasure of listening to Kevin Sullivan, he's also one of the greatest storytellers of all time.
If you enjoyed this week's episode, next week he talks about the "Monday Night Wars," booking in WCW, how the "Dungeon Of Doom" faction in WCW led to Hulk Hogan to joining the NWO, The Four Horsemen, and so much more.
Also, make sure to check out Kevin's podcast, MSL & Sullivan, on MLW Radio!
Thanks for listening and don't forget to subscribe and review the show on Apple Podcasts and Stitcher!
Make sure to follow David Penzer, Mike Freland, and "Sitting Ringside" on Twitter!
You can find the show on Apple Podcasts, Stitcher, TuneIn Radio, and Google Play!
Podcast: Play in new window | Download | Embed