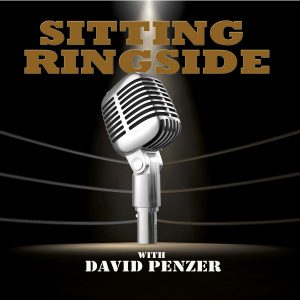 This week is something David hopes to bring to you as often as possible. The Impact Wrestling television tapings just wrapped up at Universal Studios Orlando and they were gracious enough to allow David full access to chat with whomever was around in between pre-tapes.
This show is a fun one as David is joined by legendary referee Earl Hebner (who said off mic that in spite of being invited by Steve Austin to do his podcast, this was the first podcast appearance he'd ever made an appearance on. Take that, Stone Cold! We kid, we kid.), wrestler and Fox News contributor Tyrus, wrestling legend and fellow podcast host Konnan, and the Chief Creative Officer of Impact Wrestling Jeff Jarrett, who as everyone knows, founded the company back in 2002.
Though David didn't have a ton of time with each, Hebner discussed in detail the events of the Montreal Screwjob from his perspective; Tyrus talks about how his relationship with Fox News' Greg Gutfeld came to be; Konnan talks the last days of WCW and his podcast, "Keepin' It 100"; and Jeff Jarrett talks the history of TNA, Impact, and GFW, the real reason for his departure from the company a few years ago, and how his return came to be.
David hopes to do shows like this more often from the Impact Wrestling tapings and both Jeff Jarrett and Konnan promised to give him more time at next month's television tapings because more stories have to be told between these guys.
Thanks again to Impact Wrestling for being so hospitable and gracious enough to allow us the opportunity to record the podcast on site.
Thanks for listening and don't forget to subscribe and review the show on Apple Podcasts and Stitcher!
Make sure to follow David Penzer, Mike Freland, and "Sitting Ringside" on Twitter!
You can find the show on Apple Podcasts, Stitcher, TuneIn Radio, and Google Play!
Podcast: Play in new window | Download | Embed