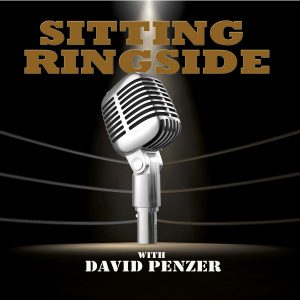 This week is the first of David's "Behind The Spotlight" episodes of "Sitting Ringside" as he is joined by former WCW and WWE referee Nick Patrick. Nick is a guy that many may not realize is a second generation star in the business. His father is the legendary "Masked Assassin" Jody Hamilton.
Nick talks about growing up around the business because of his father, when he started in the business, why he gave up actually wrestling to become a referee, transitioning from the territory days to WCW and then to the WWE, the Monday Night Wars, and so much more.
Also, for the first time publicly, Nick tells his side of the story to the controversial ending to the Starrcade '97 main event between Hulk Hogan and Sting. Was it a fast count? Was it not a fast count? What was Nick told to do and by whom?
Finally, David and Mike Freland discuss the first ever Monday Nitro on this week's episode of "Sitting Ringside!"
Thanks for listening and don't forget to subscribe and review the show on Apple Podcasts and Stitcher!
Make sure to follow David Penzer, Mike Freland, and "Sitting Ringside" on Twitter!
You can find the show on Apple Podcasts, Stitcher, TuneIn Radio, and Google Play!
Podcast: Play in new window | Download | Embed